This listicle is full of lots of cool dresses for weddings regardless of the occasion. If there's something here you decide you just have to have, we've provided links to the product websites.  If you click on the link and make a purchase, Beasley Media Group may earn a commission.  Have an idea for a fun theme for a gift idea list you'd like us to create?  Drop us a line at shopping@bbgi.com.
It's wedding season, so what are you going to wear? There are certain dresses that are perfect for different kinds of occasions. There is just one hard and fast rule…don't wear white unless it is noted in the invitation. No wedding guest wants a bridezilla to come at them for trying to outdo them. Hopefully, you will find a dress from this list of twelve that is perfect for the wedding you are attending this season.
Formal Wedding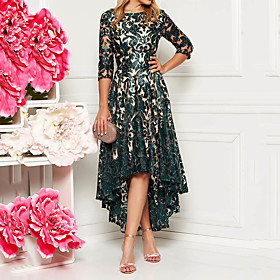 Not sure if you want to wear a cocktail-length dress or a long dress go in-between? This high-lo hem dress comes with a beautiful green lace design. Normally I wouldn't suggest a lace dress, but this one will not be mistaken for a wedding dress.
Get this one from ADOR.
If you have curves, this is the dress for you! The silhouette is perfect for a formal wedding or a business meeting. It all depends on what you dress it up with, like jewelry and a handbag.  
Order now from ADOR.
A one-shoulder dress is always a good option, just make sure you have the right undergarments!
Buy it now on Dress Afford.
Okay, now we are getting into GLITTER! These should be reserved for very fancy weddings.
Here is a long sequin dress option. The V-neckline is very flattering and can be paired with a shawl or a bolero for the chilly evenings.  
Get it from Dress Afford.
Garden Wedding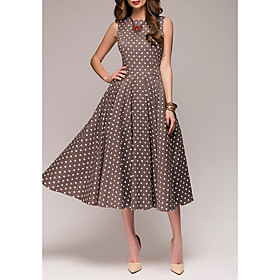 This dress reminds me of the dress Julia Roberts wore in "Pretty Woman" polo scene. Polka dots are always a safe bet. They add a bit of flair to an otherwise very plain dress. Plus, it's an A-line cut which is pretty flattering on most body types. 
Buy it now on ADOR.
A simple dress in a very spring/summer color and can be worn for other events, too. BONUS!
Snag it here.
Not only is this dress very classy, but it also comes with a matching jacket. Hat optional… 
Grab this number here.
Beach Wedding
Beach weddings can be a tricky occasion to dress for. You may be on the beach for the ceremony and the reception or for just one or the other. Most of the time these affairs are pretty casual, too. Also, think about the locations of the ceremony and the reception to figure out a plan of attack for your shoe game. This may call for two pairs of shoes! Here is the most casual option for a relaxed wedding.
Order now on Amazon.
If you want to dress it up a bit, here is your chance to wear a jumpsuit. Depending on your accessories, this jumpsuit can be dressed up or down. Add a black shawl or scarf to dress it up for the reception.
Buy it now from Revolution Rose.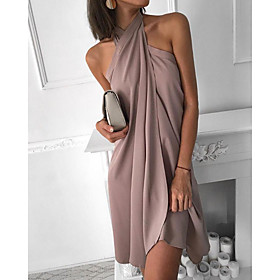 This sleeveless shift dress is a dressier option for a beach wedding. Plus, it comes in a bunch of fun colors, too!
Get it from ADOR.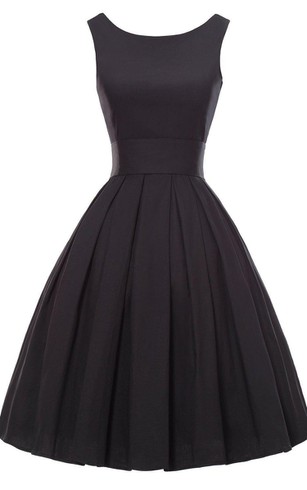 It's always beneficial to have a LBD in our closet. This could work for any kind of wedding. It's fun and flirty and comes in tons of colors to pick from, too. I love the two buttons on the waistband in the back. I can just see this dress paired with pearl earrings a pearl necklace and hair in a topknot. Can you say Holly Golightly? Black pumps or even a splash of color with red pumps will make this look unforgettable.
Grab this LBD from Dress Afford.
Wedding season is just around the corner. This is the perfect time to find a dress for a wedding, and maybe even one that can be used for a later party or event! We hope this list inspires you on your dress search.

Please note that items are in 

stock

 and prices are 

accurate

 at the time we published this list.

 

Have an idea for a fun theme for a gift idea list you'd like us to create?  Drop us a line 

at s

hopping@bbgi.com

.