This listicle is full of lots of cool ideas and 

items to

 celebrate your 

sister. If there's something here you decide you just 

have to

 have, we've provided links to the product websites.  If you click on the link and make a purchase, Beasley Media Group may earn a commission.  Have an idea for a fun theme for a gift idea list you'd like us to create?  Drop us a line

 at

 

shopping@bbgi.com

.

 
While we love them to death, buying a gift for your sister can sometimes be challenging. National Siblings Day is designed to celebrate your siblings, so while you're sharing your favorite, or even your most embarrassing, photo of them you may also want to throw a gift in just to show them how much you care. Here are six gift ideas for your sister she'll be sure to love. 

For those who love Pandora-style charms and bracelets, this gorgeous hand-painted Fenton glass sister charm is a great gift idea for your sister. The sterling silver design fits most 3mm width charm bracelets and charm necklaces making it a great fit for those charm bracelet lovers.

If you can't even speak to your sister until she's had her first cup of morning coffee, this could be the perfect gift idea! Think Coffee is super simple. You decide what you want, and they'll roast the beans and send it to you! This is a great gift for every coffee connoisseur, including yourself.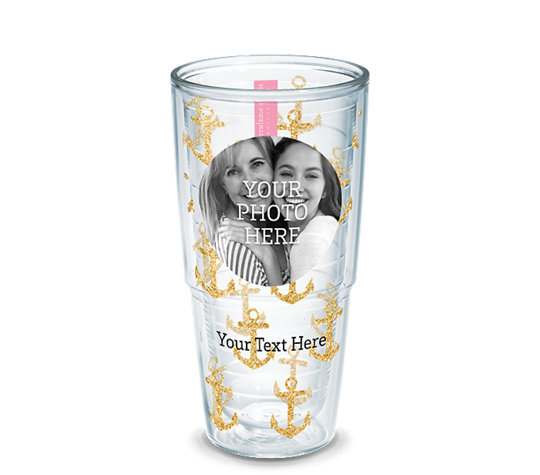 Make sure your sister can take you wherever she goes with this custom photo tumbler from Tervis.  Add your names and favorite photos of all of the adventures you've experienced to give it an extra personal touch.  Maybe include photos that show her glow-up from childhood to the sassy sis she has become?
If your sister loves getting flowers this gift idea is what you've been looking for. Bloomsy Box offers a flower-delivery subscription service delivering beautiful, hand-picked flowers every month to the person of your choice. Each unique bouquet arrives with flower food and its own informational card showing you exactly how to maintain your flowers, leading to longer vase life and more time to enjoy their beauty.

This is the perfect box for a sarcastic and sassy sister. The Smartass & Sass subscription box is a monthly box featuring 5-7 hilarious and fun items featuring sassy sayings. There are three different box options ranging from just a monthly t-shirt to a full box of goodies. You can also shop some of their past subscription boxes as a one-time purchase to try it out. 
For all those sisters who start their morning with coffee and end their nights with a huge glass of pinot, this Coffee & Wine Served Daily sign would be a perfect addition to their home. This sign is made of real wood and metal and is weather-resistant, so it can be hung outdoors too. 
We love our sisters. So, whether you are looking for a great gift for birthdays or just because we hope these gift ideas for your sister will inspire you.

Please note that items are in stock and prices are accurate at the time we published this list. Have an idea for a fun theme for a gift idea list you'd like us to create?  Drop us a line at 

shopping@bbgi.com

.
Sign me up for the HD 98.3 email newsletter!
Don't miss out on the fun! Join HD Nation today and get the latest news on your favorite artists, plus be one of the first to know about upcoming concerts, events, giveaways, and more!
By clicking "Subscribe" I agree to the website's terms of Service and Privacy Policy. I understand I can unsubscribe at any time.